Description
Now this detail bracket fork you can buy separately. Many people asked to add this detail to the site as separately.
Some people put this bracket-fork in combination with other similar rear suspensions. Our Konyk suspension is made in small quantities so it is often out of stock. Sorry.
We personally do not know how this detail will work in combination with other rear suspensions. But we can say for sure that the lower part of the detaill in the form of a fork should fit the vast majority of shock absorbers on the market.
This part is made of solid steel and is curved to avoid using the welding process.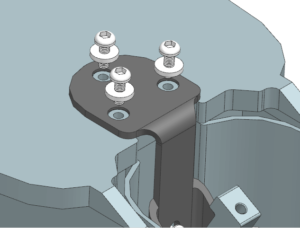 recently update
In the specified place, friction of the lower part of the air shock absorber sometimes occurred, as a result of which small deformations appeared on the surface of the shock absorber.
the bracket fork design has a little update. The ears were reduced so as not to injure the shock absorber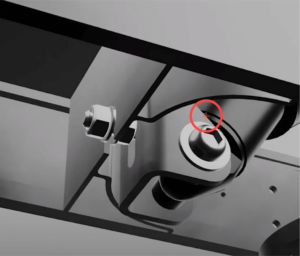 So, it was decided to reduce the red contour of the ears of the bracket

regarding pro2 model
at the frame of a scooter pro2 model, there is a slight difference in the design in the place where this bracket-fork is installed. We recommend simply move it closer to the wheel and adding additional washers m6 to the lower part of the bracket-fork in order to fix it well. It is not necessary to cut a small structural part for attaching the tail light wire.
Click to rate this product!